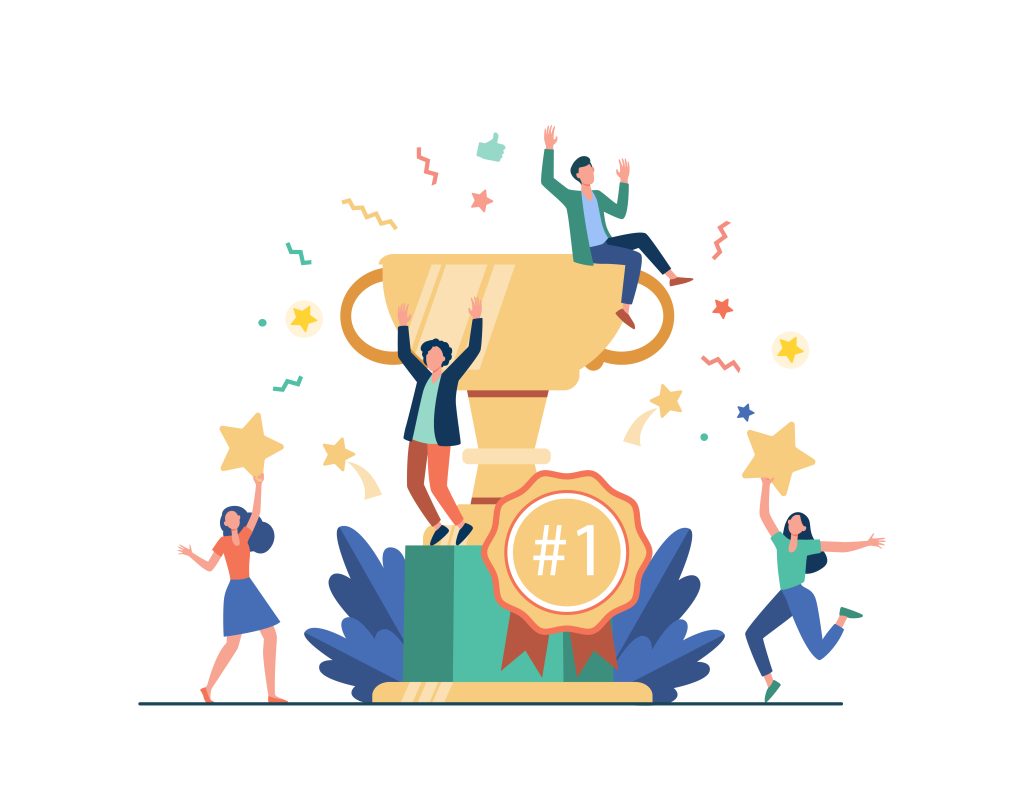 BGS Public School motivates the students to participate in various events and competitions and encourages them to create impressions of their footprints in this competitive world. Our students have brought glory to the school by winning awards and medals in various competitions during this term. August and September months.
Parikshit from grade VII has graduated in SIP abacus and won a trophy as the first runner up. Additionally, Adhitri R Kiran from Grade VI has participated in 1st level abacus and has been awarded with the position of third runner up. And Krithi K Gowda from Grade VI has completed her 7th level abacus and won the Championship trophy.
As a young leader in the making, Harshitha from grade 7 has won a Champions trophy in regional state competition conducted by 'Brain O Brain'
The yoga champs of our school, Chinmayi, Nandish and Chetana from Grade X have participated in the 'Karnataka State Yogasana Sports Championship'. Nandish secured first place, while Chetana and Chinmayi secured second and third place.
Dhriti Manoj of Grade VIII has completed her vocal examination-Praveshika Pratham conducted by Akhil Bharatiya Gandharva Mahavidyalaya Mandal Mumbai with a distinction certificate.
Swarnika A and Adhvika A of Grade IV have participated in 'Vandana National Level Inter-School Classical Dance competition under Junior category. Swarnika has secured 12th rank while Adhvika has secured 23rd rank. Both were awarded certificates. Students also participated in the SOF Olympiads conducted during the academic year 2021-22.
Atul from grade 7 had participated in the International English Olympiad (IEO), International Mathematics Olympiad (IMO), International Social Science Olympiad (ISSO), International General Knowledge Olympiad (IGKO) and National Science Olympiad (NSO). He has won 5 gold medals in each of the above Olympiads.
Abhinav from grade 7 had participated in the International English Olympiad (IEO) and has been awarded with a gold medal.
Saanvi Mahesh Raju of grade 9, participated in the International Mathematics Olympiad (IMO) and has been awarded with a gold medal.
We heartfully congratulate all the winners and wish them all a great success!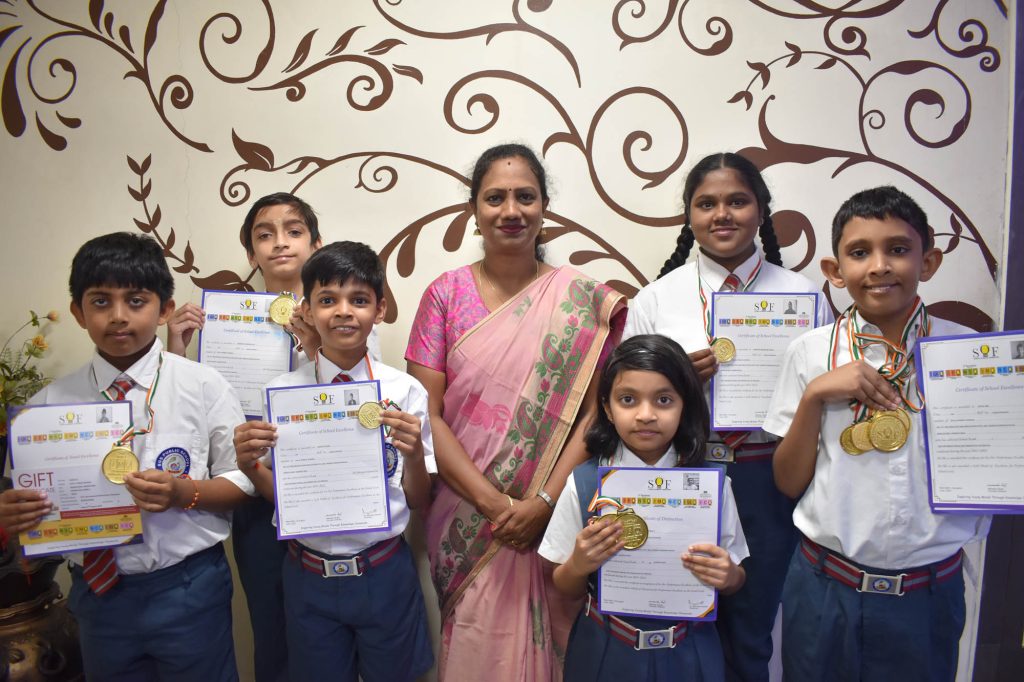 National Standard Examination in Biology 2022
The National Examination is conducted by the Indian Association of Physics Teachers annually in the standard Science stream for classes X to XII. It serves as the first level to qualify for various Science Olympiads with a chance to represent one's country at an international level and provides opportunities to explore numerous disciplines in Mathematics and Natural science, which aren't taken notice of, as compared to more application-based fields.
Praneel has always been interested in exploring various fields of study, having particularly taken an interest in Biology and Organic chemistry, he applied for this exam. He dedicated his time for both regular studies and preparing himself such Olympiads.
Praneel proudly says "Preparing for this exam expanded my view on various topics and made me realize the vastness of even the most basic concepts taught in our academic syllabus".
We are glad that our student was able to make it to the State Toppers in NSEB. BGS wishes you abundant success in all your future endeavours!